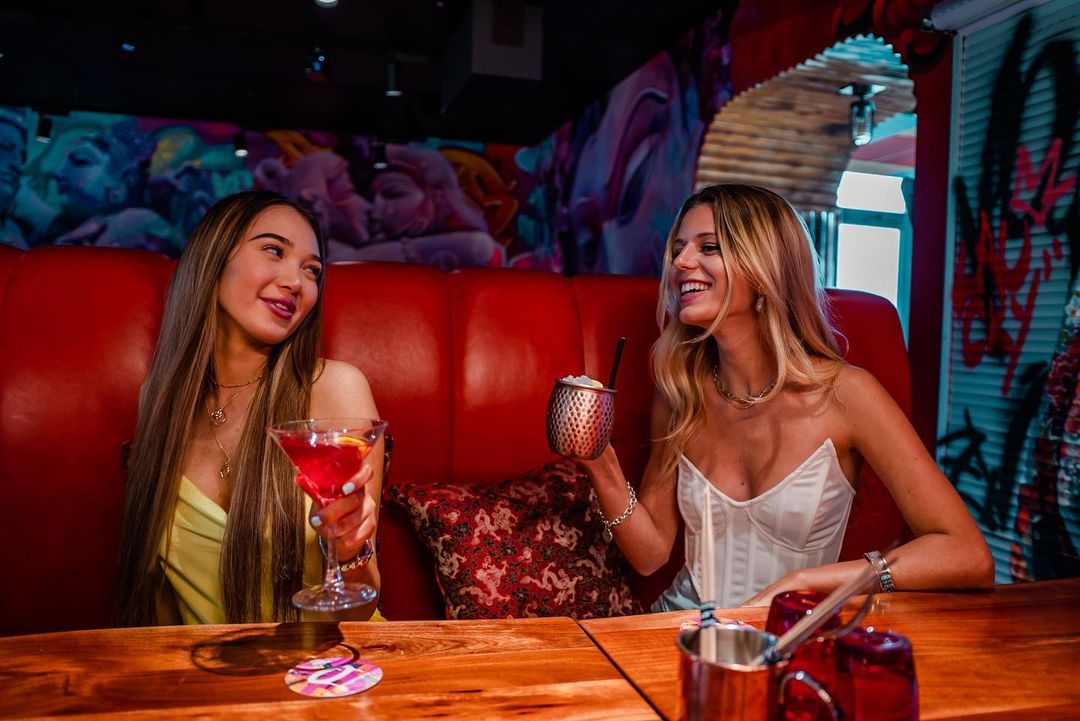 Restaurants Zurich
Restaurants in Zurich just got better
Do you love dining in award-winning
restaurants in Zurich
for dinner? Satisfy your craving at Soul St. FIVE Zurich
Thanks to executive chef, Chef Orlando Acevedo Lino's award-winning recipes rest assured knowing that each cuisine from around the world is represented in its tastiest form. After all, Soul St. is celebrated for perfecting gourmet street food and is now one of the most talked about restaurants in Zurich.
Think flavourful tacos with a choice of either beef, chicken, vegetarian, or shrimp tempura (disclaimer: once you've tried these tacos, you may refuse to eat gourmet street food from any other restaurants in Zurich else), or perhaps you're in the mood for Indian cuisine? The Nitro Yoghurt Bombs are a dish we wish everyone could experience because when the Nitro fog lifts (sounds exciting, doesn't it?) you'll find a dreamy dish that's perfectly sweet & salty, delicate & surprising, refreshing & filling… and for the sushi lovers, our sushi comes expertly prepared and IG-ready. Order a sushi selection for the table (or keep it to yourself) but before you tuck in, remember: the camera eats first! 
But what of Chef Orlando, the maestro in the kitchen behind these exquisite dishes?
Born in Puebla, Mexico, Chef Orlando's passion for the culinary arts was cemented from a young age when he used to watch his mother cooking for his sister and himself.
His mother was able to whip up dishes from a range of varied cuisines such as Chinese, Indian, Mexican, and Italian. Inspired by his mother, Chef Orlando began to create his own dishes at the young age of six – especially his favourite homemade dish, entomatodo – green tomatoes with pork and spicy chipotle chilis accompanied with freshly baked tortillas… starting to see how Soul St was born, and now dubbed one of the best restaurants in Zurich.
Chef Orlando played a key role in curating the Soul St. menu, which was designed after detailed market research within Dubai, and globally, to understand the latest food trends in street food, followed by over six months of tastings to choose the best dishes that made the final cut on to the menu of the gourmet street food in Dubai first, and now Zurich.
Mixing fine dining techniques with the vibrancy of street food flavours, Chef Orlando elaborates on Soul St.'s guiding principles, "Everything at Soul St. is homemade in-house – from the sauces to the tortillas and marinated meats. That is the Soul St. speciality – the love, deep thought and hard work that goes into crafting every dish. It's food that comes straight from our hearts to your stomach!"  
You read it here, if you're looking to dine at one of the best restaurants in Zurich you won't be disappointed with Soul St, FIVE Zurich.
The Best Restaurant in Zurich To Eat
What could be better than gourmet street food? Stunning street art interiors. They don't call Soul St. one of the best restaurants in Zurich for nothing! Be sure to not only take a pic of your food for the 'gram, but also that selfie with one of our Instagrammable corners, that certainly come aplenty.
Subject to availability. Advance bookings are recommended. For bookings and enquiries call  +41 44 456 55 55 or email [email protected]
BE THE FIRST TO KNOW – OUR NEWS
Join our mailing list