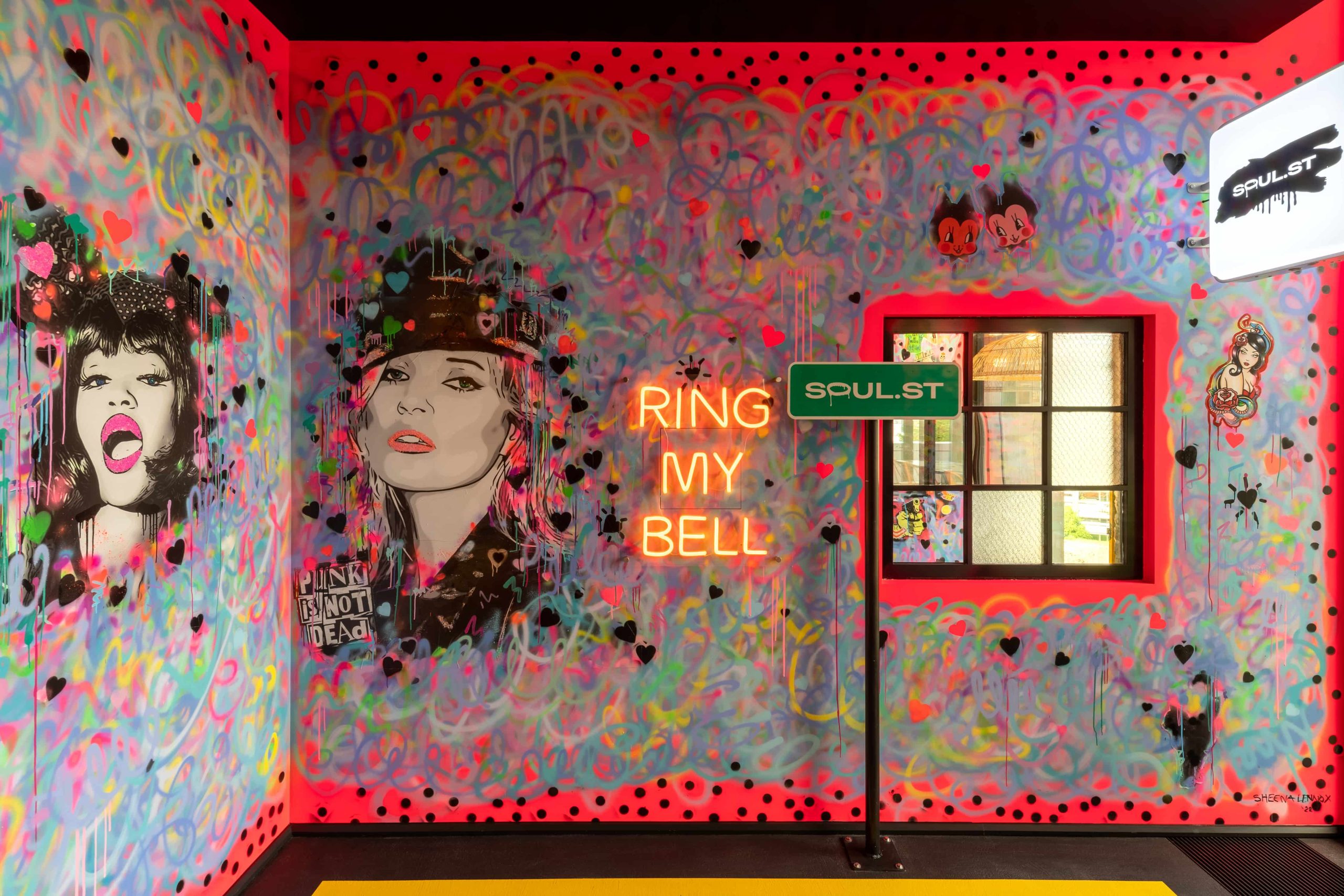 Instagram-famous restaurant in Zurich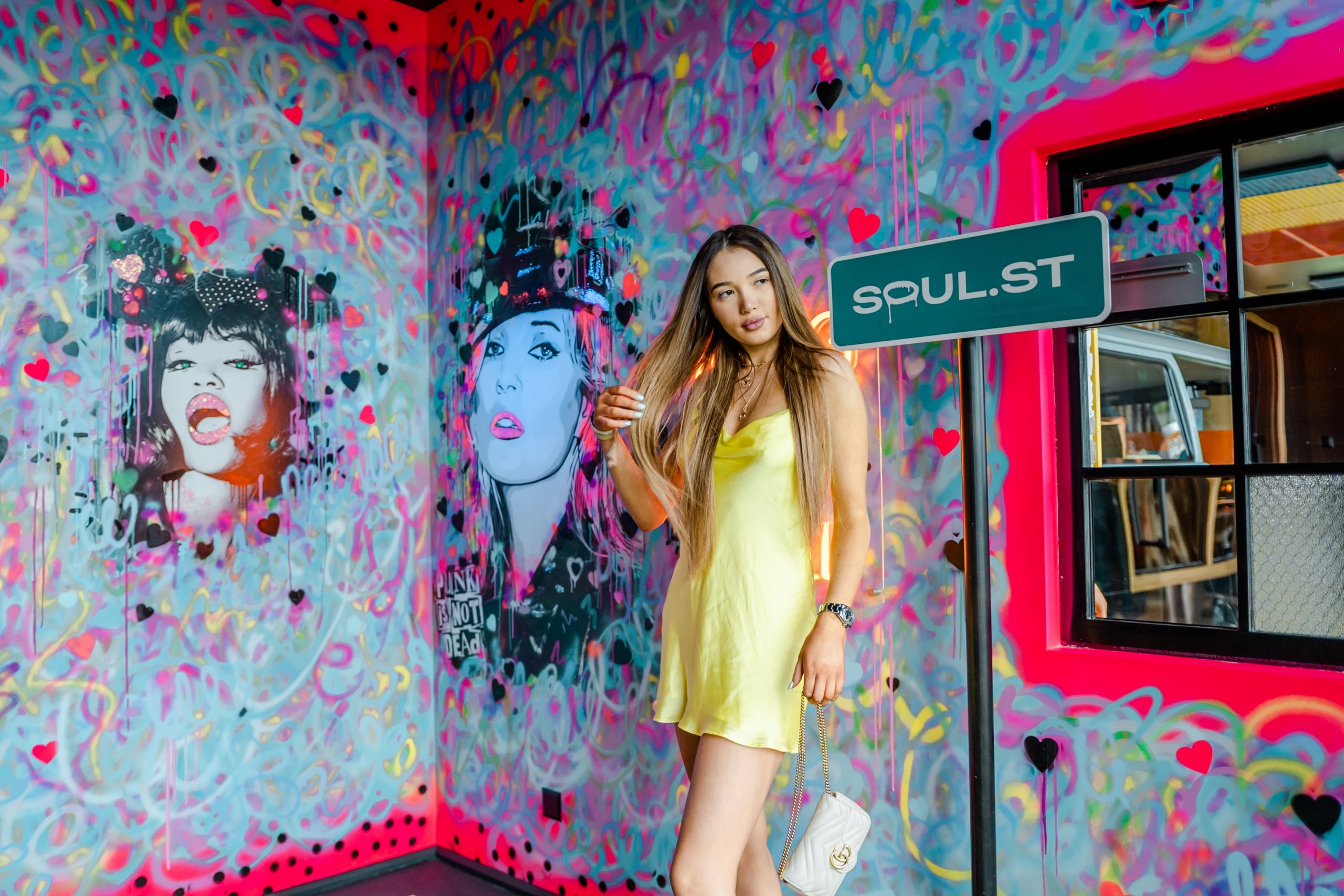 If you're looking to give your Instagram feed a pop of colour, Soul St is the right place – dubbed the most IG-famous restaurant in Zurich!
Funky street art, colourful graffiti and some serious flavour await you at Soul St.  Dubbed one of the most Instagrammable spots in town, it promises to be the go-to place for after-work drinks and some seriously tasty street food in Zurich. The wall art created by some internationally acclaimed street artists will astonish you and transport you right back to the streets around the world! Walk into Soul St. and feel the buzz of the world's greatest street food markets.
All murals at Soul St. embody the heart and soul of the street food styles represented within the restaurant, whether that is the streets of Mexico, Indian traditions or Japanese lanterns. You see where we're going with this? Yep, read on to find out why Soul St is called the most IG-famous restaurant in Zurich!
Soul St Wall of Fame
Do as Anita Ward says: "You can ring my bell, ding-dong-ding." at Soul St. Have your cameras ready upon entering Soul St Zurich, because Instagram moments come aplenty from the moment you step in. Take your pic with legends like Kate Moss and Rihanna, and give us your best pose in front of an impressive pop-art-covered wall right from the start.
Latin America
Make your way to the streets of Mexico, where you'll be greeted by beautiful views down to Zurich city, and murals of latin artists – we won't tell you who, because that's something you will need to see yourself! The highlight of course is the instagrammable VW truck. Take your sips and hop on for a ride of a lifetime!
India
The food – oh yes! But the wall art? That's something else. A little naughtiness never hurt nobody *wink wink*. You'll have to see it to believe it. So, make your way down to Soul St. – Instagram-famous restaurant in Zurich!
Asia
Sophisticated yet playful – yes, you're right, those are the streets of Japan. At Soul St. you will find beautiful paintings of Geishas, Chinese lanterns and of course the best from the Asian cuisine (which btw you'll want to take a snap of for your stories).
Outdoor Terrace
Though it's getting colder in Zurich now, our outdoor terrace is still an eye-catcher and the best spot to capture the skyline of Zurich from! Common – take-off your jacket and lights – camera – action!
Visit us at Soul St, dubbed the most famous restaurant in Zurich to take your selfies at.
To book, call us at +41 44 456 55 55 now or email us at [email protected]. See ya in a bit?
BE THE FIRST TO KNOW – OUR NEWS
Join our mailing list