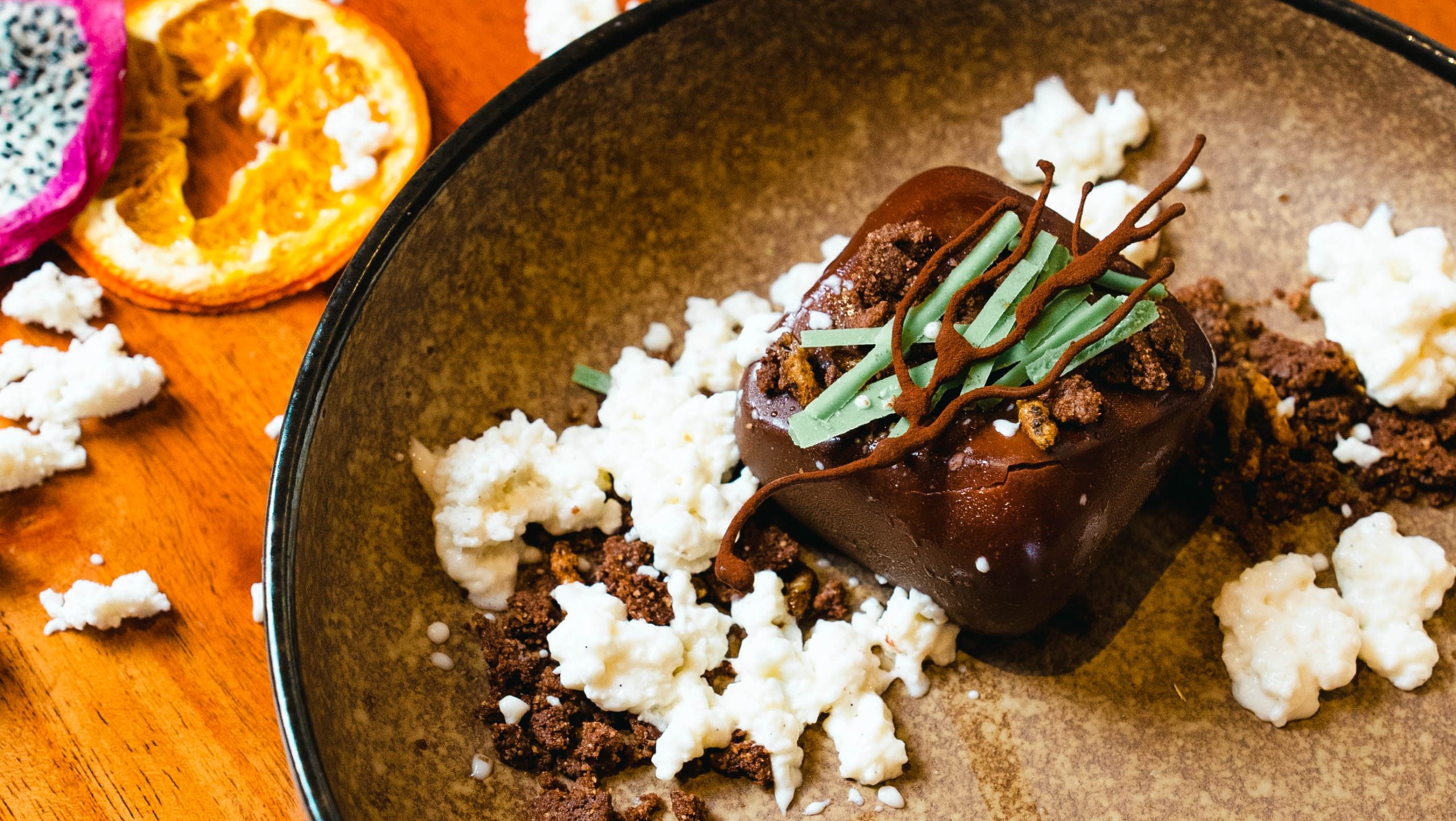 SOUL ST'S TOP 5 DISHES TO ORDER NEXT TIME YOU VISIT FIVE JUMEIRAH VILLAGE
5 OF THE BEST @ SOUL ST.
DUBAI, ARE YOU READY FOR A STREET FOOD EXPLOSION?
Gather round, the verdict is in. We've selected five of the top street food dishes on our menu to give you a taste of the best street food in Dubai.
As you probably already know Soul St. is all about celebrating the art of global street food: Unique flavours from all over the world served up with delicious drinks and great tunes.
Plenty of you already have your faves, the dishes you order every time you visit. Some of you are feeling and adventurous and looking to discover new faves, and then there's those of you completely new to the Best Street Food in Dubai scene and need some guidance. Well guys, this guide has been written up for all of you.
Paying attention? Great, then let's get into it…
Money Bags
Yes, you read that right, this famous dish is actually called Money Bags, and we are not afraid to put our money where our mouth is. We're officially calling these petite Asian parcels filled with shiitake mushrooms, shrimps and sweet chili sauce, some of the best Asian food you will find in the city. In fact, once you taste them we know you'll agree these tasty parcels are worth so much more than actual money… Won't be long before you're calling on us for the best street food in Dubai thanks to these babies!
 Hello, Taco's!
Not that we like to brag (okay, maybe we do) but our Executive Chef, Chef Orlando Lino Acevedo is an award-winning chef, you guys. He knows his way around the grill, for sure. And when it comes to tacos? Well now that we've eaten Chef Orlando's tacos we simply refuse to eat tacos anywhere else!
Wondering how they could be that good? Some have literally claimed that our Latin American cuisine, gets us the nomination for the best street food in Dubai. And our tacos? Well, let's just call them: The taco of the town… With a choice of beef, chicken, vegetarian or shrimp tempura, you'll definitely find your perfect match… And we're willing to bet you'll be back for more real soon.
Nitro Yoghurt Bombs
That's a dish you really got to experience yourself. Because when the fog lifts (sounds exciting, doesn't it?) you'll find a dreamy dish that's perfectly sweet & salty, delicate & surprising, refreshing & filling. Go on, order these babies. Order them, and then tell us we don't have the best street food in Dubai … You simply won't be able to!
Sizzling Fajitas
Warning: We're coming in hot!  Meet our sexy sizzling fajitas with rib-eye, bell pepper, onions, tortilla, salsa roja, sour cream, pico de gallo, and guacamole. Obviously, guacamole! And plenty, plenty of it! Rumour has it, these are some of Chef Orlando's personal favourites, and when the chef picks a fave, you know they've gotta be good. Real good.
Nitro Black Forest
Got a sweet tooth? Us too! And this oh, so beautiful dessert is a real crowd pleaser, and does even better on Instagram. The best part? It's even more delicious than it looks! (We're all about the aesthetics you guys, equally important as the flavour, and exactly what makes us one of the newest trendy restaurants in Dubai). So just how did we create this sweet little piece of heaven on a plate? We certainly won't reveal all of our secrets but we can reveal that it is made from chocolate mousse, cherry compote, and vanilla foam. Seriously you guys, this is a dessert that looks like art and tastes like heaven.
So, to recap, we've given you a quick glimpse into our tasty street food menu. We know we've made some pretty hefty claims about being having the best street food in Dubai. We know it's a bold claim, we do. But after sharing these super delicious fives dishes with you, do you believe us now? Do you trust in the major claims we're making? We wouldn't say it if we weren't absolutely confident.
But now it's over to you – you've read what we have had to say and now it's time to discover this tasty menu for yourself… So, what are you trying first?
Subject to availability. Advance bookings are recommended.
BE THE FIRST TO KNOW – OUR NEWS
Join our mailing list