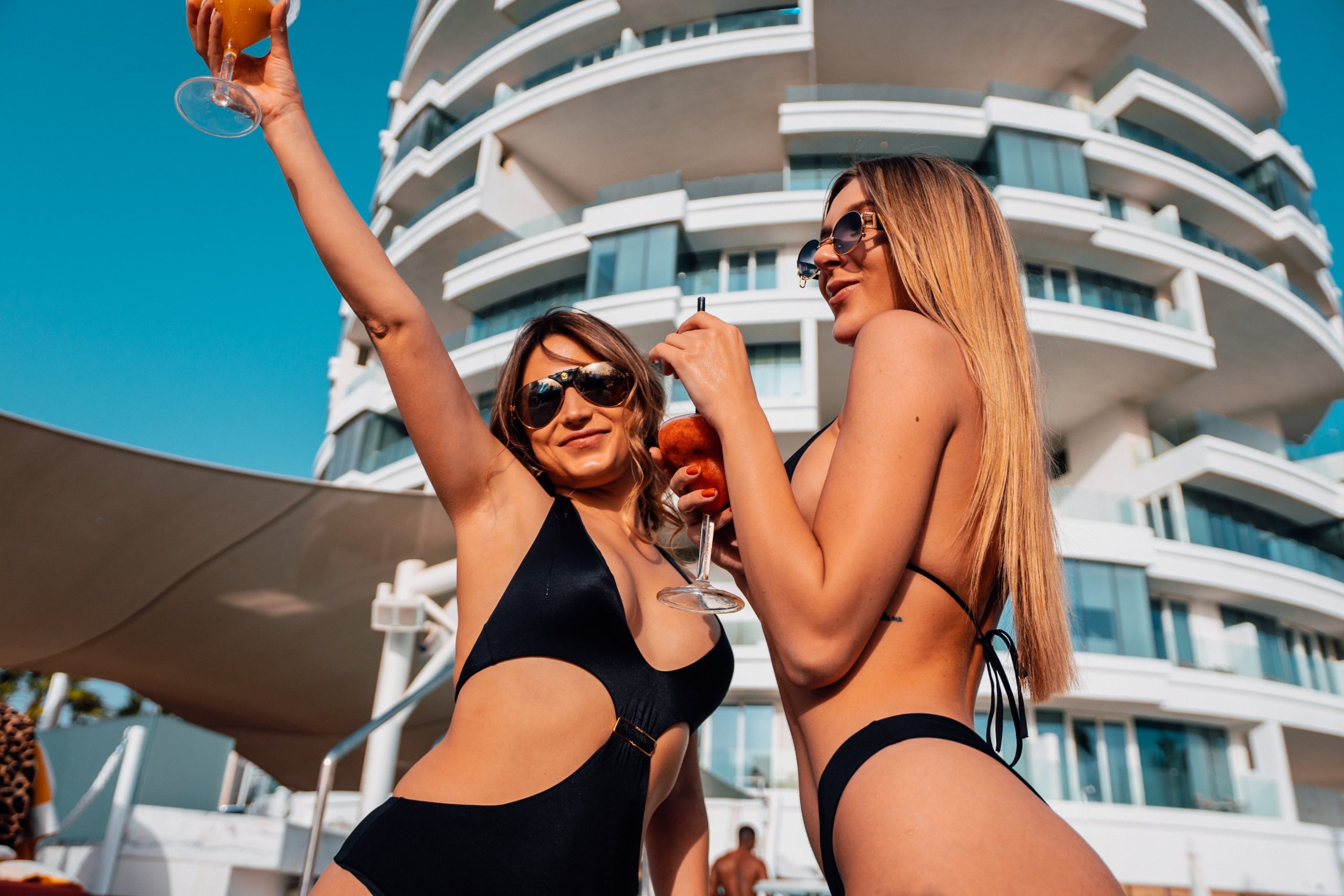 SUNDAYS ARE FOR POOL DAYS AT THE SOCIAL POOL BY SOUL ST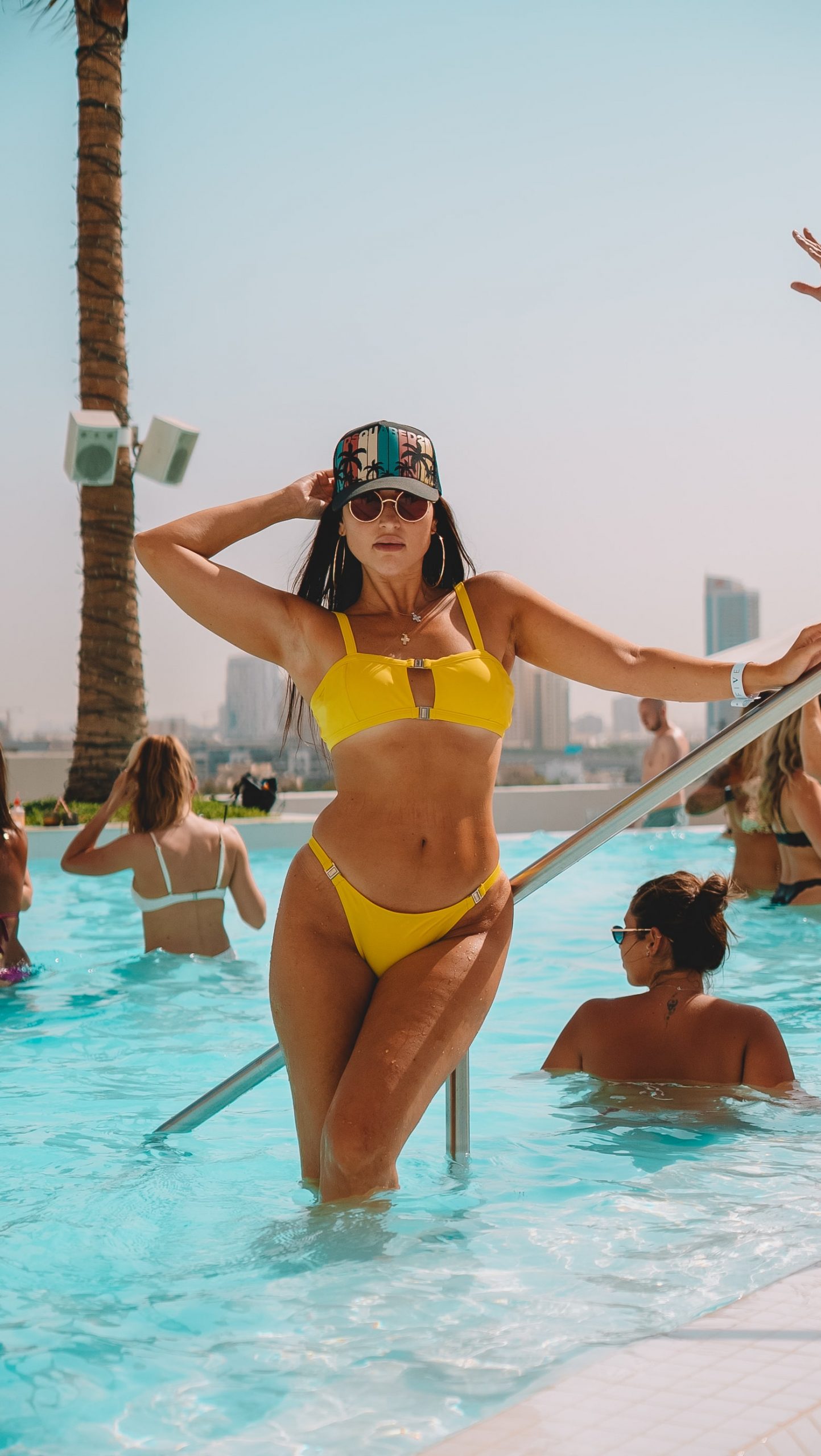 POOL DAYS, FTW
Looking for the best way to spend your Sunday? We've got you covered with Bikini Loca,  one of the best pool parties in Dubai… Here's why you should head to Soul St. this weekend…
Keep Calm & Stay Cool
First up, we know it's pretty scorchio outside but what better way to spend the summer than in a beautiful temperature-controlled pool? Not only is our Social Pool extremely IG-worthy but we make sure to keep the temp super cool so that you can sit back and enjoy the refreshing water, while vibing to the DJ's sick beats.
Thrivin' & Vibin'
That brings us to the next reason Bikini Loca might just be the best pool party in Dubai… Our resident DJ, DJ Saludes. Bringing the best in open commercial format, Saludes knows exactly when to lounge it out, turn it up or get your booty shaking. Find yourself singing (and splashing) along to his epic set, all day long.
Sip, Sip, Sip
You simply couldn't claim to be an epic pool party in Dubai without the ultimate cocktail menu to accompany you. That's exactly why we have created the Summer Sips menu. Select from a wide range of refreshing cocktails to enjoy and keep you refreshed throughout the day. Why not start with The Ginfluencer which mixes Gordon's pink gin, mixed berries and tonic for a super refreshing thirst quencher? Then we'd recommend moving on to the Poppin' Poptail, which is a prosecco-lovers fave. The bubbles are served with an actual tropical popsicle, what better way to keep cool? Or if you're hitting up the party with your gang, try out our sharing cocktails. We love the Melonaire, which is served up in an actual watermelon and mixes gin, elderflower, and lemonade. Remember to post your drink pics to the 'gram!
Feeling Peckish?
Honey you're at Soul St. One of the things that makes this one of the most-loved pool parties in Dubai is that we've got award-winning street food on hand for you to munch poolside. In the mood for Tacos? You know Chef Orlando's tacos are always a good idea. So is our gourmet sushi – which, FYI is literal art on a plate. Don't skip dessert either. You know we've got plenty of yummy sweet treats for you to enjoy. Order a bunch of churros for you and your gang and enjoy dippin' these sugary delights into the caramel and chocolate sauce…. Mmm anyone else hungry after reading this? Just us?
Bikini-Ready Bliss
Bikinis at the ready. What better time to pull out your fave bikini than for the most epic pool party in Dubai?  We say it's now. Bikini Loca is the time to let that baby shine. We've got tons of IG-worthy spots for you to take a snap and post it to the 'gram too. Plus when the weather is this warm, why would you wear anything else but your hottest bikini?
Sunset Bliss
Not wanting the fun to end? How could you? This is one of the greatest pool parties in Dubai. We understand, and that is why we have extended our pool opening hours to 7:30pm. Bikini Loca kicks off from 12pm, which means you can party on with us right into golden hour. Perfect for those epic IG-selfies, right? We know it. And here's an insider secret: watching the sunset from our social pool terrace is incredibly special. Thanks to the expansive views over the city you'll see the sun go down and all of the city's lights begin to twinkle. Quite frankly, we couldn't think of a better way to end the weekend (although, here's another tip – the Soul St bar inside is hella vibey on Sunday evenings, so there's no need to end the fun. Hop out the pool and head on inside).
Access To The City's Greatest Pool
Wondering how you can get in on all this Sunday fun? We're happy to report, we've got you covered. For just AED250 you can enjoy full social pool access, and because we love you we're giving you AED200 back to redeem on food and drinks while you're with us. Come on over, taste the sushi, munch on the tacos, sip your way through the cocktail menu and of course, vibe along to DJ Saludes' epic open format commercial set, right there on the famous pool decks.
See you at the Social Pool by Soul St in FIVE Jumeirah Village this Sunday? And next Sunday too? Get your bikini ready honies, we're hitting up the Bikini Loca pool party!
Subject to availability. Advance bookings are recommended. For bookings and enquiries call  055 700 0515  
BE THE FIRST TO KNOW – OUR NEWS
Join our mailing list