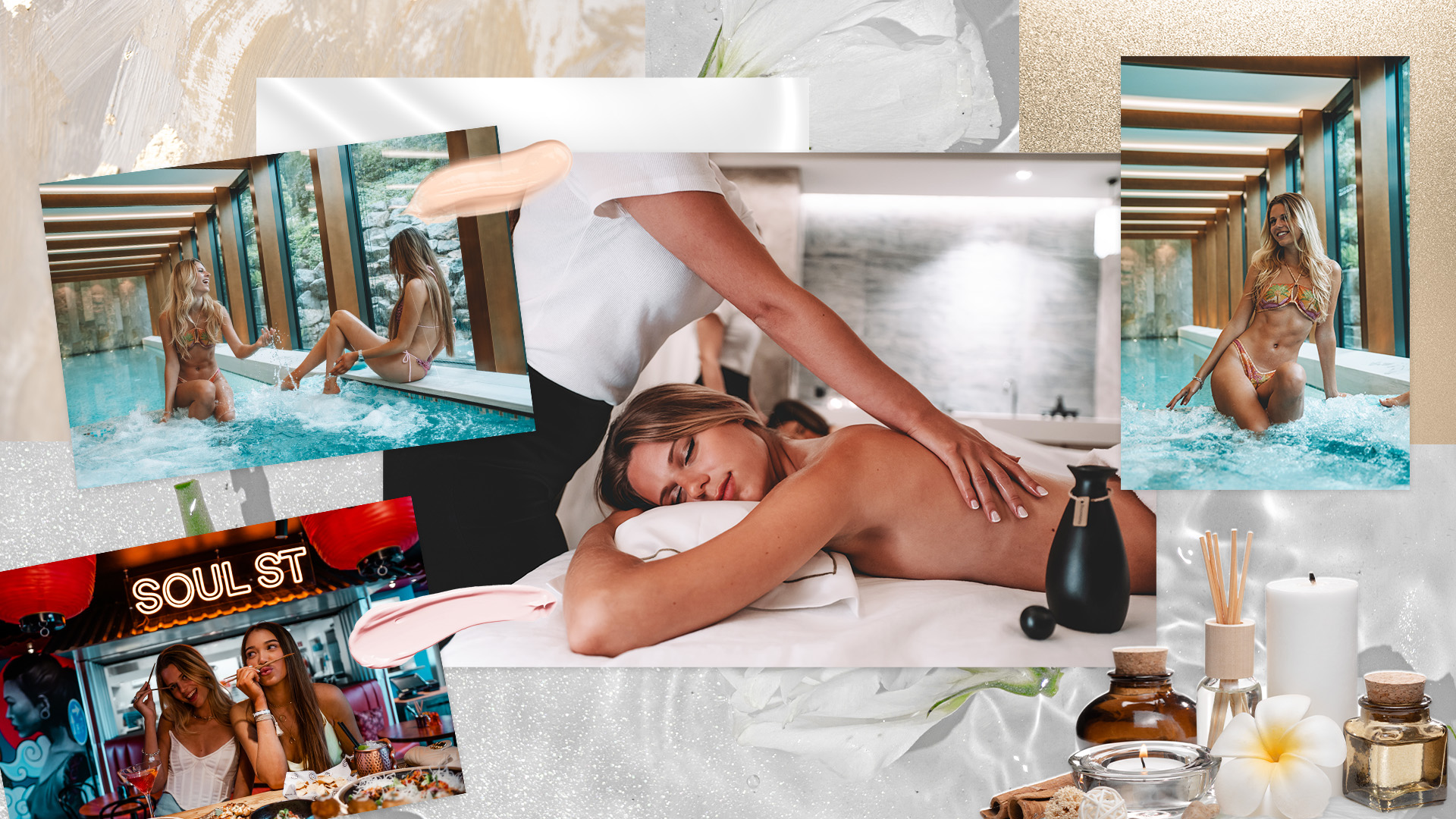 Spa Day followed by lunch at one of the top restaurants in Zurich
Make your day! Visit us at FIVE Zurich for a Spa & Lunch. Unwind and munch on street foods to your heart's desire at Soul St, dubbed a top restaurant in Zurich.
Everybody deserves a little 'me' time, and what better way to detox before you retox than pampering yourself with a 60-minute massage at our award-winning ReFIVE spa followed by a delicious 3-course lunch at dubbed a top restaurant in Zurich, Soul St., where you can enjoy some of the tastiest street food gems? Yep, sounds like heaven to us! Here's a taste of what awaits you at our relaxing Spa & Lunch
Arrival
When you arrive at FIVE Zurich, follow the signs to the award-winning ReFIVE Spa located on Level -1. The team at ReFIVE Spa will then hand you a voucher and ensure you're shown around the facilities. You're then taken to Soul St, a top restaurant in Zurich offering delicious street foods, where you can redeem the voucher, you're given at check-in. And this is when you can start indulging in street foods from around the world. Sounds like a great start, doesn't it?
Lunch at Soul St
Sit down and enjoy the ride at Soul St. You'll be handed a specially curated 3-course Set Menu with the crowd's favourite picks from the main Soul St. Menu. Chef Orlando has paired the courses, so you can be sure to enjoy a bit of everything.
From Guacamole to Mezzeh Platters for Starters to sizzling Fajitas and tasty Chicken Tikka Masala for mains – you see, we've got you covered for your pre-treatment lunch!
Of course, there's always some room for dessert! Choose between our unique Blackcurrant Meringue or our Ice Cream and Sorbet Selection. Ready to hop on for this culinary journey around the world at dubbed a top restaurant in Zurich?
ReFIVE Spa
Once your tummies are satisfied, you can make your way down to the Spa where you are free to use any of the facilities as part of this offer. Enjoy the pool, sauna or steam room to tune in with yourself and enjoy our refreshing minty water or a hot tea by VOYA. Once you feel ready, our expert masseurs and masseuses will take you to your treatment room for the main event – a relaxing 60-minute full-body massage! And if you're coming with your loved one, choose to be in the same treatment room. Finish of your experience with some more of our refreshments and enjoy the rest of the day using the ReFIVE Spa facilities (or have dinner at Soul St. to try the rest of the menu *wink*)!
Treat yourself or enjoy with a loved one for the perfect spa date for just CHF225 per person. You'll leave feeling not only energised but the best version of you (and your tastebuds will also thank you).
Dreamy Spa & Lunch Day at ReFIVE Spa and Soul St – this one will help you tune in with yourself at our award-winning spa and tease your tastebuds at a top restaurant in Zurich.
BE THE FIRST TO KNOW – OUR NEWS
Join our mailing list