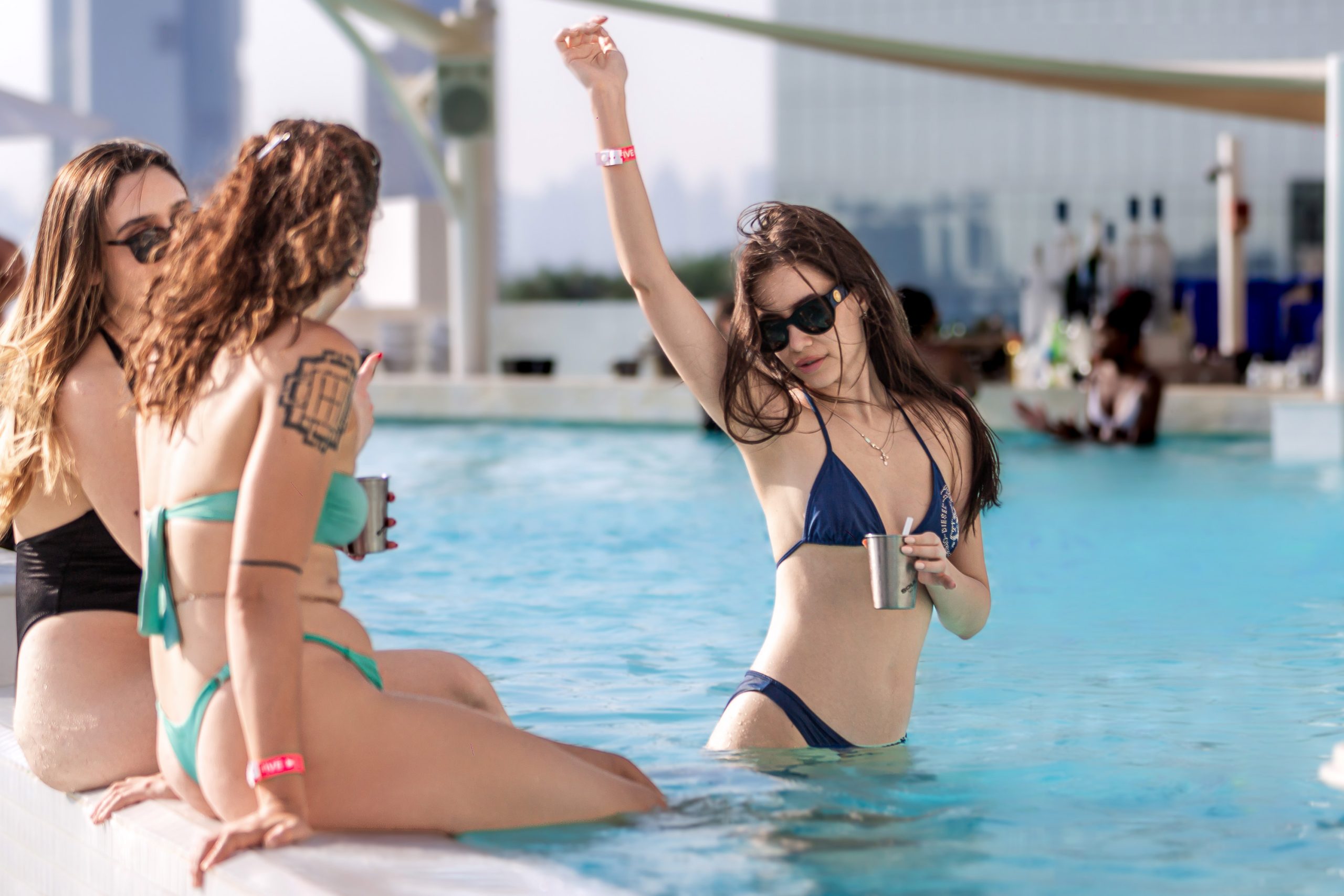 THE SOCIAL POOL BY SOUL ST. IS THE PLACE TO BE THIS WEEKEND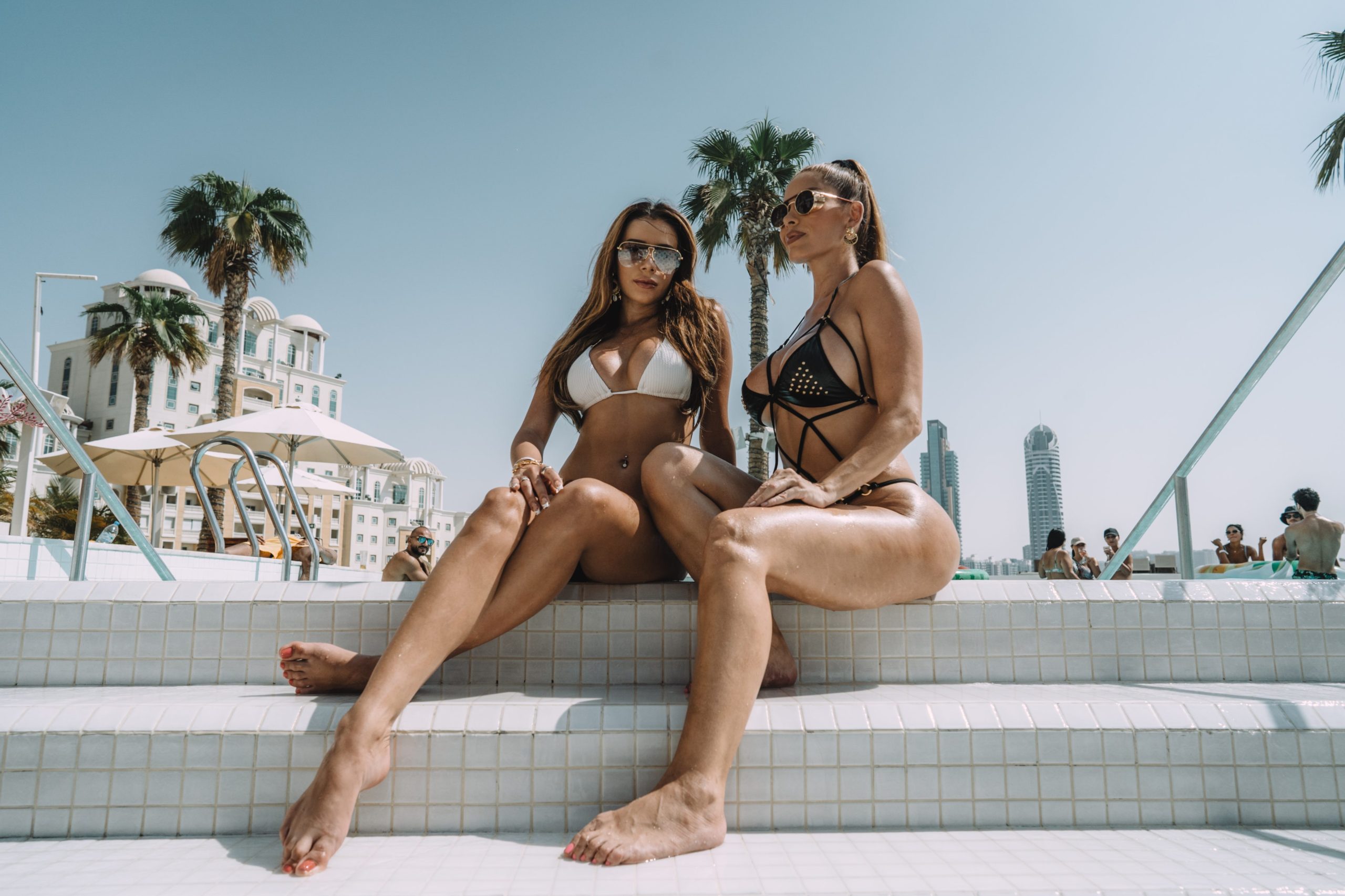 Your Saturday Pool Plans, Sorted.
Planning your weekend? At FIVE Jumeirah Village, we've got your Saturday plans sorted with the coolest brunch aka pool party in Dubai.
Have You Discovered NOMAD Brunch at Soul St yet?
Listen up party people, your Saturday brunch plans are about to get even better, thanks to Dubai's most Instagramable street food restaurant, Soul St. Are you looking for a super cool way to spend the day? Were you tossing up between the options of brunch or a pool party in Dubai? Well, what if we told you that you can do both? In one day, at the same time? You can. Thanks to Soul St's legendary NOMAD Brunch.
If you have yet to experience it, here's a quick summary:
Soul St. has perfected the art of global street food. Well-known for serving up some of the world's most-celebrated street food dishes. We're talking flavours from all over the world including Latin American, Indian, Arabic, European and Asian. And on Saturdays, the venue transforms into a bustling street food district with buzzing live food stations. Saunter from counter to counter and munch your way around the globe one celebrated dish at a time.
So where does the whole pool party in Dubai come in? Not only is Soul St known for its delicious gourmet street food, super fun party brunch but it's equally celebrated for its incredibly IG-worthy social pool. Which, FYI you have full access to with your NOMAD Brunch pass! That's right, not only does its gourmet street food cuisine make this brunch super unique but the fact that you have the option to sit indoors or poolside during this brunch (for no additional cost) sets it apart from most other brunches in Dubai.
Throughout this brunch (we're still kinda calling it a pool party in Dubai) food and drinks are unlimited. So munch and sip to your heart's content. Expect to boogie to the DJ's open format commercial hits, and to be surprised by the vibrant entertainment that the Soul Gang brings every week.
To recap: NOMAD Brunch offers unlimited street food + sips + pool access + live DJ + entertainment for just AED349 per person.
Insider tip: this week you'll also receive a complimentary access pass into Bohemia at Beach By FIVE. Jump on the complimentary shuttle at 6:30pm and keep the party going.
Ready For Round 2?
Enter: Epic Sunday at The Social Pool By Soul St.
Is this everyone's favourite ladies day pool party in Dubai? Well it's certainly fast becoming that way.
Each Sunday the Social Pool by Soul St gets a tropical makeoever that brings with it tons of new IG-worthy ops to keep your feed looking hot AF. What sets this pool party in Dubai apart? Glad you asked. First up, feel free to sip & munch along to your hearts content. Ladies from just AED149 you have unlimited food and drinks on offer. Second, the weekend BBQ that sizzles all day long. What better cuisine to munch on than a Josper Grill BBQ? Cooked by our chefs outside alongside the pool with you. Head over to the live station whenever you feel hungry and they'll prepare a delicious plate of juicy BBQ'd flavours just for you.
But guys, this is a pool party in Dubai. You know we're not going to disappoint when it comes to keeping you cool. We've got delicious frozen margarita cocktails ready for you to enjoy. Why not hop on a stool at the in-pool bar and enjoy your refreshing sip while relaxing in the water?
Our DJ will soon have you shaking your palm-palms so come in the mood for a little dance. Plus we have a drummer out and around the pool to really bring the vibes!
To recap: Epic Sunday Ladies Day Pool Party, unlimited weekend BBQ + bottomless sips + pool access + live DJ + entertainment, from AED149 for ladies & AED249 for gents.
BE THE FIRST TO KNOW – OUR NEWS
Join our mailing list