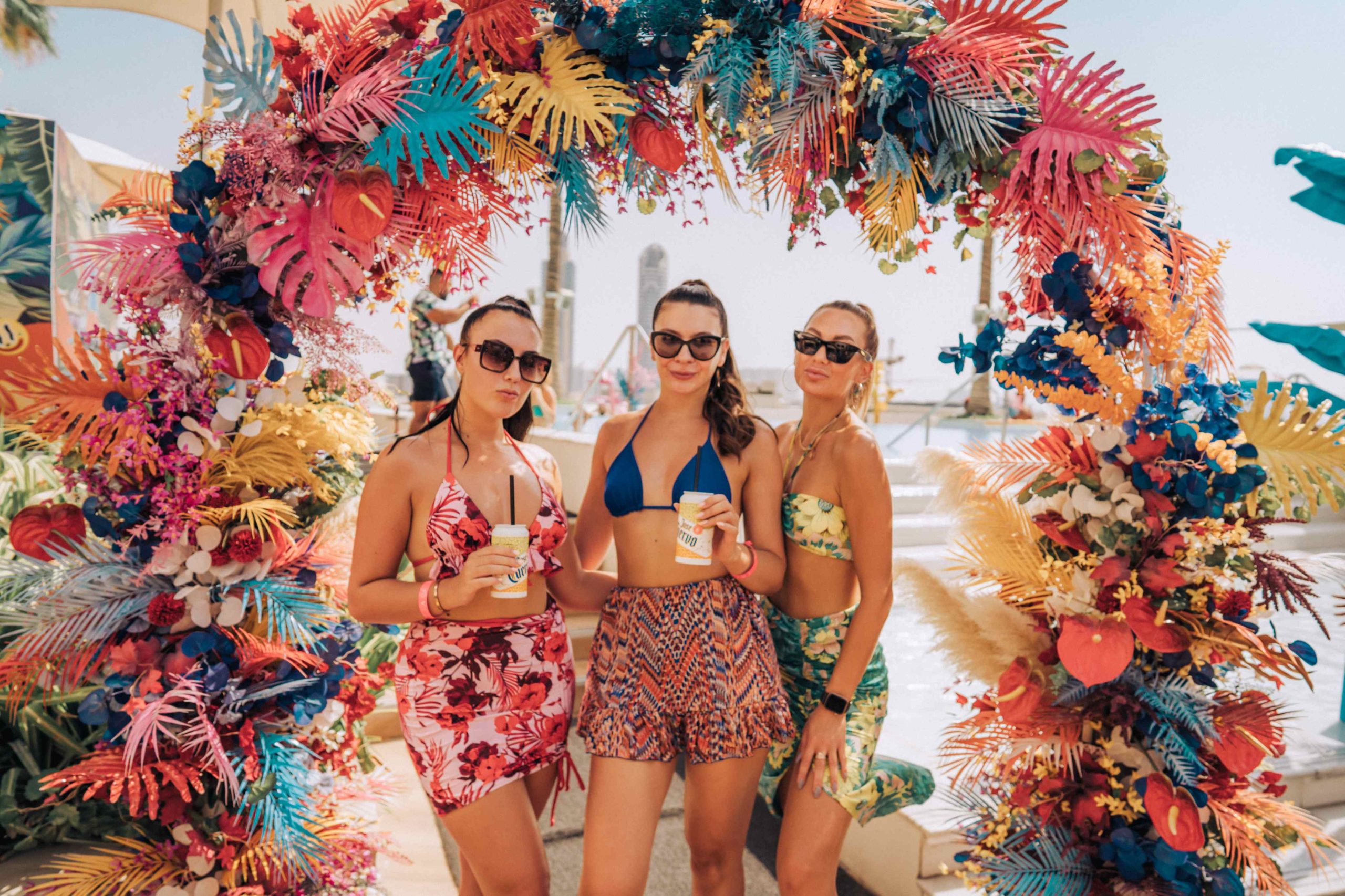 HEAD TO LADIES DAY AT THE SOCIAL POOL BY SOUL ST, FIVE JUMEIRAH VILLAGE THIS SUNDAY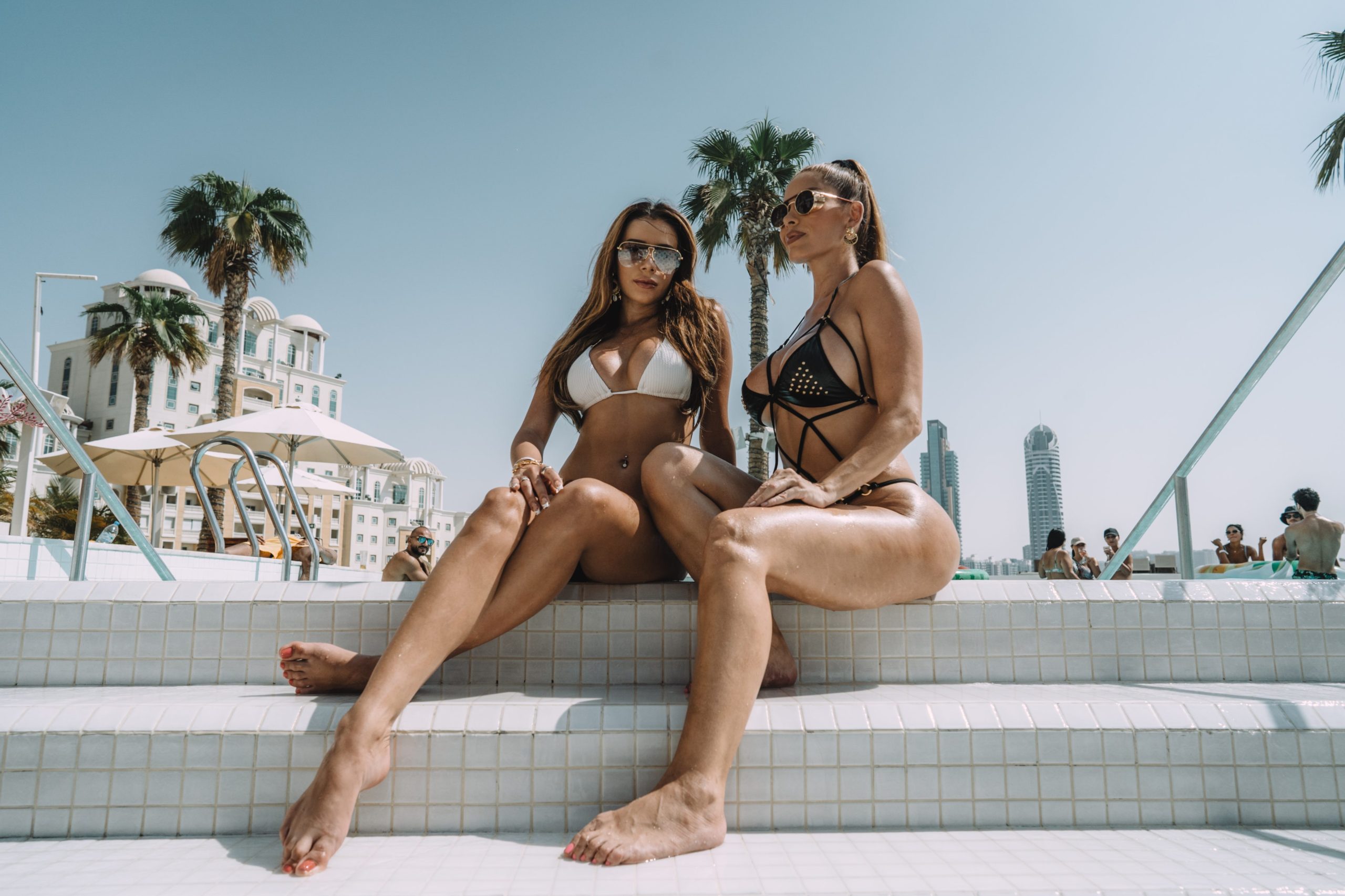 SUNDAYS WERE MADE FOR POOL PARTIES
Looking for the ultimate way to spend your Sunday? Grab your girls, we've got an epic Dubai pool party for you this weekend.
Dubai, welcome to Epic Sunday at The Social Pool by Soul St… We're talking about the ultimate tropical Dubai pool party in one of the city's most striking cityscape pools, and in true Soul St that means tons of IG-worthy moments with it.
Fish out your favourite bikini and enter this slice of tropical paradise. Arrive in style and take your first insta pic underneath our beautiful arch to take your first (of many!) IG snap of the day. Next up, pic your spot for the day. Do you and your girls fancy hanging in one of our VIP lounge areas? Take a seat and enjoy your choice of wine, frozen margaritas or whatever your bevvy of choice is. Or if you're here to enjoy the pool then enter our sparkling waters and cool down as the vibe heats up. Alternatively, grab a sun lounger and get your tan on. Today is all about you enjoying this epic Dubai pool party!
We know that you all already love Soul St. for its famous tasty street food, which is why we are certain that this Dubai pool party will not disappoint. We've got Chef's Taco Truck out in full force, with delicious options to suit every palate. Promise us that you will munch on as many tacos as your heart desires. Seriously, we mean it. Munch, munch and munch some more. After all, no celebration at Soul St. is complete without the tasty flavours of global street food.
Setting the mood our resident DJ has the best of open commercial hits to get you shaking those palm-palms all day long! Plus we've got our live drummer on hand to kick things up a gear and really get you grooving. Don't forget to keep on snapping those Instagram pics and share them with your crew… we're giving you full permission to brag about spending the day at one of the most epic pool parties in Dubai!
We're not sure you'll need much more convincing but we thought we'd leave you with this thought… at Soul St, and at FIVE Jumeirah Village we really know how to throw a party. And when it comes to pool parties there isn't anyone that can throw 'em quite like FIVE can. Our Dubai pool parties tend to attract some of the most liked faces on the 'gram, the world's most indulgent travellers and an epic mix of Dubai's best party crowd. So have your celeb-spotting eyes peeled, you never know who you might splash around in the pool next to!
Sounds good, right?
That's Epic Sunday.
Sundays from AED149 per person, 12pm -4pm.
Subject to availability. Advance bookings are recommended. For bookings and enquiries call  055 700 0515  
BE THE FIRST TO KNOW – OUR NEWS
Join our mailing list